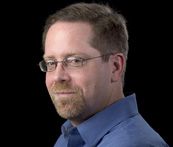 Dr. Andrew Brod is a Senior Research Fellow in the Center for Business and Economic Research at UNCG's Bryan School of Business and Economics. He has been affiliated with CBER since 1999, when the center was first established. Dr. Brod was a faculty member in the Economics Department at UNCG from 1989 to 1999.
Dr. Brod holds a Ph.D. in Economics from the University of Minnesota and did his undergraduate work at the University of Illinois. His academic research has included work on industrial and environmental economics. His current research interests include regional economic development and the home furnishings industry. He is a former board member and vice president of the
Association for University Business and Economic Research
.
In addition, Dr. Brod writes a monthly column on economic policy in the
Business Journal of the Triad
. Previously, he wrote regular columns for the
Greensboro News & Record
and
Home Furnishings Retailer
. Dr. Brod has served on a series of committees for the City of Greensboro, most notably the Living Wage Study Committee, which he chaired. He is a frequent speaker in the community and was named Outstanding Conference Speaker for 2009 and 2010 by the North Carolina Association of CPAs.
Dr. Brod lives in Greensboro with his wife, Karen Friedman Brod, and their two sons. He is a past president of
Temple Emanuel
and a member of the Board of Trustees of the
Greensboro Jewish Federation
. He previously served as the faculty advisor of
UNCG Hillel
and as a member of the board of directors of the
American Civil Liberties Union of North Carolina
.